Wed, 24 August 2016
MegaPodTastic # 122: Insert Episode Title Here
The Gang is back to continue the discussion about Suicide Squad and Batman: The Killing Joke!
Join us for PART II !!!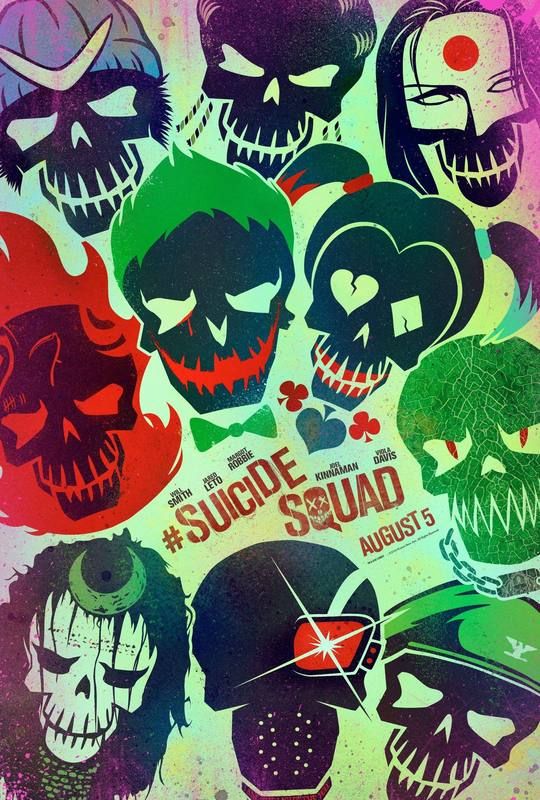 Be sure to enter the MegaPodTastic/Ghostbusters Blu-Ray giveaway!
All you have to do to possibly win Ghostbusters or Ghostbusters II on Blu-Ray is tweet out the title of an older film you'd like to see use rewatch and review on an upcoming MegaPodTastic. Send your tweet to @MegaPodTastic with the title of your movie and the hashtag #MPTGhostbusters
A winner will be chosen at random on the first show in September!
Be sure to check out ArtistaCon, A convention for seasoned and aspiring artists celebrating the creative process and the mentor-ship of a new generation. The con is being held in the historic City of Burlington, NJ on September 17 & 18. For details, and information on attending this one-of-a-kind event, visit artistacon.org.
And Let's not forget our favorite con of the year: RETRO CON! Retro Con will return to the Greater Philadelphia Convention Center in oaks, PA the weekend following ArtistaCon -- September 24th and 25th. Retro Con is a pop culture and memorabilia show catering to anything considered "retro", especially the 80's! Transformers, Star Wars, GI Joe, Ghostbusters, He-man, classic video games, etc.. Check out RetroCons.com and the Facebook pageFacebook.com/RetroCons for more details!
Help Support MegaPodTastic by buying a MegaPodTastic T-Shirt or some MegaPodTastic sexxy lady's underwear for your wife and/or girlfriend. She'll give you a high five for it!
MegaPodTastic Now has a voicemail line! Call us at 610-624-1985. Give us a call...maybe you'll be on the next episode!
Comments[0]
---