Thu, 14 September 2017
MegaPodTastic # 192 w/ Marty Ross & Dino Kovas of New Monkees
It's the 30th Anniversary of _**NEW MONKEES!_ ** __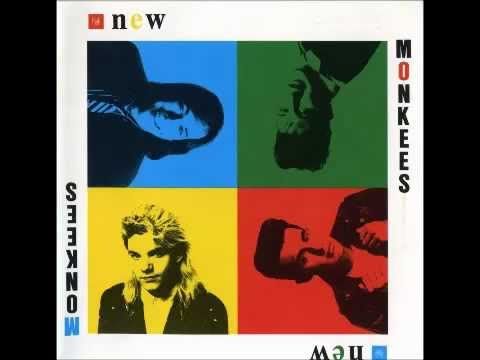 In the fall of 1987 a TV show premiered called New Monkees.
The series was a reboot of the CONCEPT of the original Monkees : Four guys put together in a nationwide talent search to star on a TV series about a band complete with record album tie-in. Other than the concept, it was totally different.
The New Monkees were Marty Ross, Dino Kovas, Larry Saltis, and Jared Chandler. Their first run syndicated TV series lasted for 13 episodes filled with Music & Madness. In addition to this, they had one album.
New Monkees the TV series was not a ratings hit, and saldy the album didn't sell. The experiment failed, and the New Monkees was quickly cancelled...but not forgotten! A small but devoted group of fans still exist to this day!
If you were a fan, if you hated them, or even if you never heard of them, the New Monkees story is an interesting one.
Today "Krazy Joe" (a long time fan of the series) is joined by two members of the New Monkees - Dino Kovas and Marty Ross. Even if you've never heard of the show, give this interview a listen...it's a fascinating story!
Please consider becoming a patron. Anything from 1.00 a month to 5.00 a month would help us to keep the show coming. Just go to Patreon.com/MegaPodTastic
Special thanks to our first patron, Shawn Fisher
Help Support MegaPodTastic by buying a MegaPodTastic T-Shirt or some MegaPodTastic lady's underwear for your wife and/or girlfriend. She'll give you a high five for it!
Please become a fan of MegaPodTastic on Facebook, and subscribe to us on I-Tunes.
Please send your comments to us at MegaPodTastic@Gmail.com or give us a review on I-Tunes.
MegaPodTastic has a voicemail line! Call us at 610-624-1985. Give us a call...maybe you'll be on the next episode!
Keep on wearing those pajamas!!
Comments[0]
---