Thu, 20 June 2013
MegaPodzilla # 67 with Aaron Ashmore from SyFy's 'Warehouse 13'
Sorry we've been away so long!
"Krazy Joe" & Christine are joined by Bob Trate of Mania.com!
This week we have an exciting interview with 'Warehouse 13' star, Aaron Ashmore!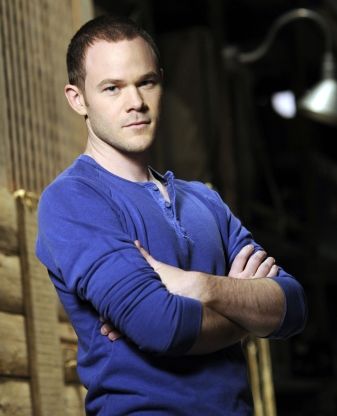 Also this week Joe, Bob, and Christine get into an in depth discussion of the pros and KHANS of 'Star Trek Into Darkness'!
Beware! There be TONS of spoilers here! If you haven't seen 'Star Trek Into Darkness' yet, maybe you'll just want to skip to the end of the show for our interview with 'Warehouse 13' star, Aaron Ashmore.
Be sure to follow Aaron Ashmore on Twitter at twitter.com/AaronRAshmore
And check out Bob Trate's writing at MANIA.COM !!

Please become a fan of MegaPodzilla on Facebook, follow us on Twitter, andsubscribe to us on I-Tunes.
Please send your comments to us at MegaPodzilla@Gmail.com or give us a review on I-Tunes. (Or click our "donate" button!)
Help Support MegaPodzilla by buying a MegaPodzilla T-Shirt or some MegaPodzilla sexxy lady's underwear for your wife and/or girlfriend. She'll give you a high five for it!
MegaPodzilla Now has a voicemail line! Call us at 610-624-1985. Give us a call...maybe you'll be on the next episode!

Keep on wearing those pajamas!!
Comments[0]
---