Thu, 16 February 2012
Dave Perillo's Burgertime inspired T-Shirt is available at www.Teefury.com for One day only!!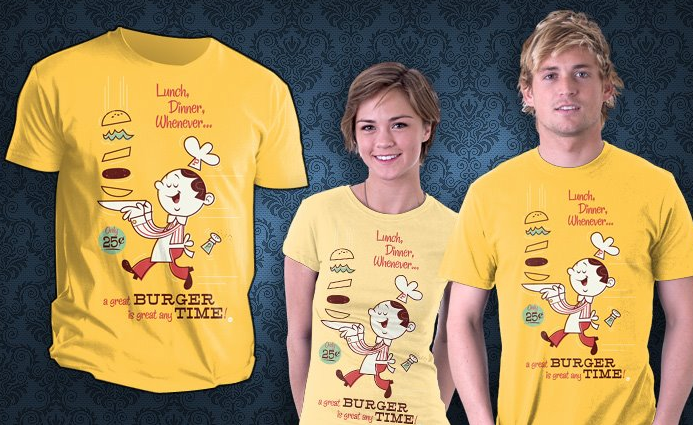 Get it before midnight !!!!
Get it before midnight!!!
Category:
general
-- posted at: 12:41am EST
Comments[0]
---
Tue, 7 February 2012
Category:
general
-- posted at: 10:11am EST
Comments[0]
---
Mon, 6 February 2012
MegaPodzilla # 48: With Guest Marx Pyle, creator of 'Reality on Demand'
"Krazy Joe" Fiore & Indiana Jones expert, James Clark are back with the first regular show of 2012 !!
This week we have an exciting interview with Marx Pyle, creator of 'Reality on Demand'. 'Reality on Demand' is an exciting new web series that follows four strangers who playtest a highly advanced virtual reality game that puts them into their favorite TV shows and movies. Marx tells us all about it. Be sure to visit his site, and check the series out for yourself!
http://realityondemandseries.com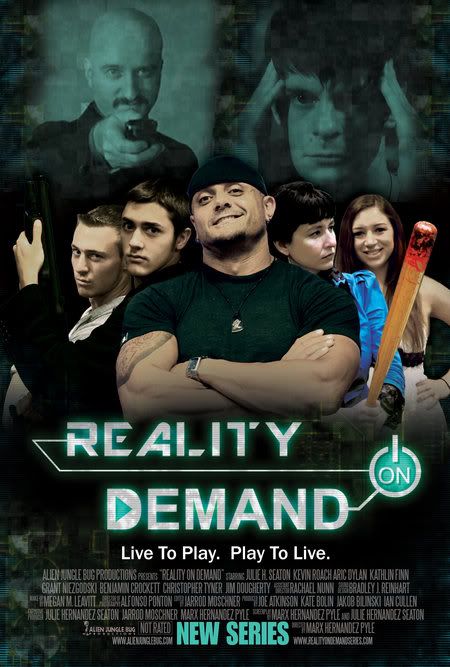 In this week's Prediction Network, James and I discuss 'Ghost Rider 2: Spirit of Vengence', and 'Star Wars: The Phantom Menace 3D'
We give some BIG High Fives to the return of SyFy's 'Being Human' (U.S. version, that is!), Fox's Alcatraz, the 2010 Japanese film, 'Space Battleship Yamato', and the new video game, 'The Kingdoms of Alamar'. We also discuss the casting of 'Star Trek' star, George Takei in the upcoming season of NBC's 'Celebrity Apprentice' & the upcoming 'Doctor Who' Playstation game. All this, and some recomendations for films new on DVD & Blu-Ray!
In this week's DAMAGE REPORT, we discuss DC Comics' decision to change a 73 year old character's name from Captain Marvel to Shazam. (Dumb move, DC.....dumb move...)
All this, and listener voicemails, too!!

Please become a fan of MegaPodzilla on Facebook, and subscribe to us on I-Tunes.
Please send your comments to us at MegaPodzilla@Gmail.com or give us a review on I-Tunes. (Or click our "donate" button!)
Help Support MegaPodzilla by buying a MegaPodzilla T-Shirt or some MegaPodzilla sexxy lady's underwear for your wife and/or girlfriend. She'll give you a high five for it!
MegaPodzilla Now has a voicemail line! Call us at 610-624-1985. Give us a call...maybe you'll be on the next episode!
Keep on wearing those pajamas!!
Comments[0]
---