Sat, 22 December 2018
MegaPodtastic # 258: Dog Days of Advent 2018 Day 21
"Krazy Joe" & Christine are taking part in the Dog Days of Advent....a new podcast every day from December 2nd to December 25th!!
We're talking about our favorite Christmas ornaments!
Today's ornament: Christine's Rudolph Collection!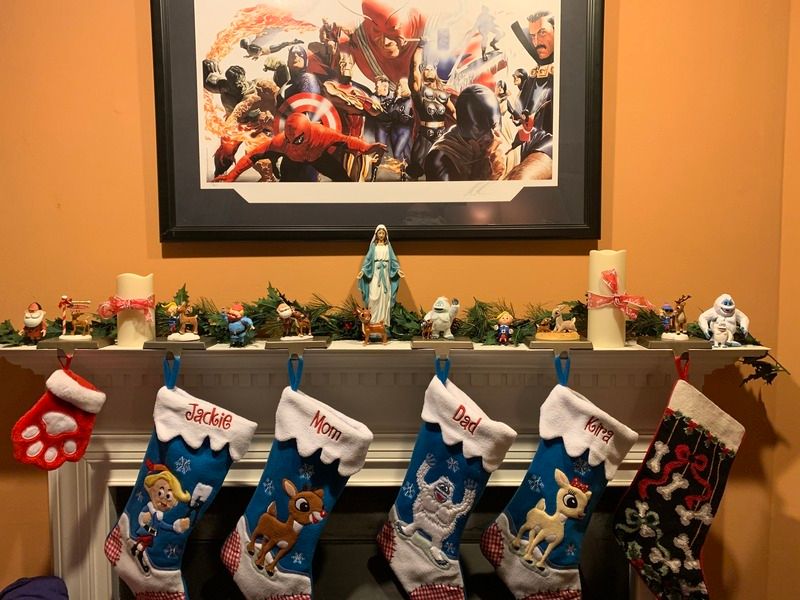 Special thanks to our first three patrons, Shawn Fisher, Nigel Blackwood & Melissa Bartell, the Bathtub Mermaid!
Help Support MegaPodTastic by buying a MegaPodTastic T-Shirt or some MegaPodTastic lady's underwear for your wife and/or girlfriend. She'll give you a high five for it!
Please become a fan of MegaPodTastic on Facebook, and subscribe to us on I-Tunes.
Please send your comments to us at MegaPodTastic@Gmail.com or give us a review on I-Tunes.
MegaPodTastic has a voicemail line! Call us at 610-624-1985. Give us a call...maybe you'll be on the next episode!
Keep on wearing those pajamas!!
Comments[0]
---
Adding comments is not available at this time.